Near Theologos village, 10 km from the airport, you can visit the famous Valley of the Butterflies. It is a rare habitat where the rare species of butterfly Panaxia Quadripunctaria stays, a species which makes its appearance in this unique natural park in the period from mid-June to late September.
The Valley of the Butterflies administratively belongs to the village of Theologos. It is a small and dark pine-clad valley, crossed by a stream and shady paths, forming ponds and small waterfalls in its course. Also, you can see wooden bridges in different parts of the small river of Pelecanos and a restaurant overlooking a waterfall. While visiting, you will notice the grey butterflies sleeping on the shady sides of logs of trees or around the roots. The sight of the colony itself is magical but if the butterflies are awake, they form a cloud, which is very impressive as it reveals the orange colour of their wings.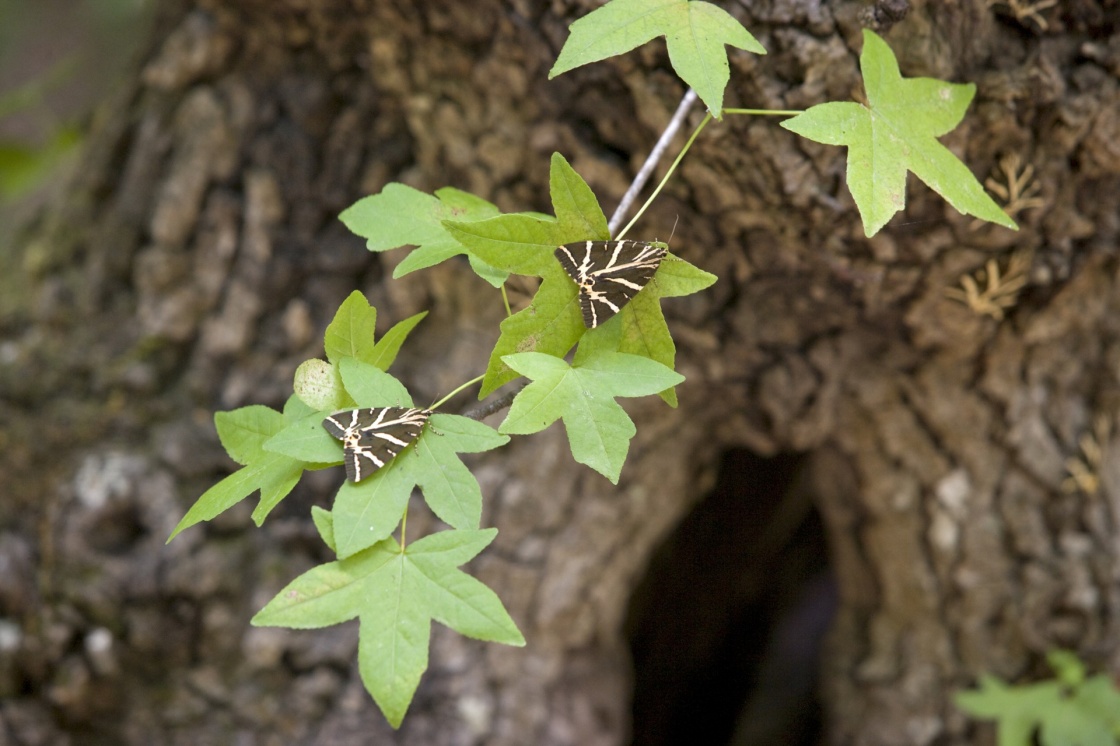 'Valley of the Butterflies (Petaloudes), of the genus Panaxia (species Quadripunctaria Poda). A unique nature reserve on the island of Rhodes, Greece' - Yiorgos GR / Shutterstock
The sorrowful slave
The valley is crossed by the river Pelecanos and it is close to the Monastery of Kalopetra. According to tradition, the valley was called Pelecanos, after the name of a servant of the prince Alexander Ipsilantos. The lord brought his daughter, who was suffering from tuberculosis, in the area to be healed by the mild climate of the place. He built the Monastery of Kalopetra in 1782, on the ruins of an older monastery, and put his slave to guard it. The girl fell in love with the slave, but her father refused to let his daughter marry him. The slave ended up killing himself from the bitterness and sorrow and this is how the place got its name.
The butterfly effect
Not exactly the chaos theory, but the unpleasant truth is that the number of butterflies is increasingly reduced due to the impact of tourism on their natural environment. This is mainly due to the fact that a number of visitors whistle or clap their hands in order to see the butterflies fly. What they do not know is that the clapping and whistling produce ultrasonic sounds similar to those of bats. The butterflies feel threatened and try to escape, frightened. In this way many of them die from shock or from depletion in their attempt to escape or even by crashing on rocks and trees. It is also important for them to stay still on the trees, because they must keep their strength for their long journey in September. So try to avoid bothering them during your visit.
The Valley is open in summer from 8.00 to 16.00 and the entrance fee is 3€. Telephone: 22410/81801.