Crystal clear waters ideal for swimming, endless beaches, water sports, quiet beaches for romantic evenings with sunset views and, of course, heaps of fun. Rodos boasts many organized beaches. The most popular beaches of the Rodos are concentrated on the eastern coast of the island, while the most peaceful ones are on the southern coast.
The most well-known beach of the island is the beach in the Town of Rodos, one of the most popular on the island. Number two on the list is Ialyssos, an organized beach with many hotels and sports facilities, as well as a wonderful playground in the center of the beach. Ialyssos beach is especially famous as the paradise of windsurfing, along with the beach of Ixia. Faliraki is at a distance of 12 km away from the main town, where the Water Park operates, while at the southern part there is a nudist beach.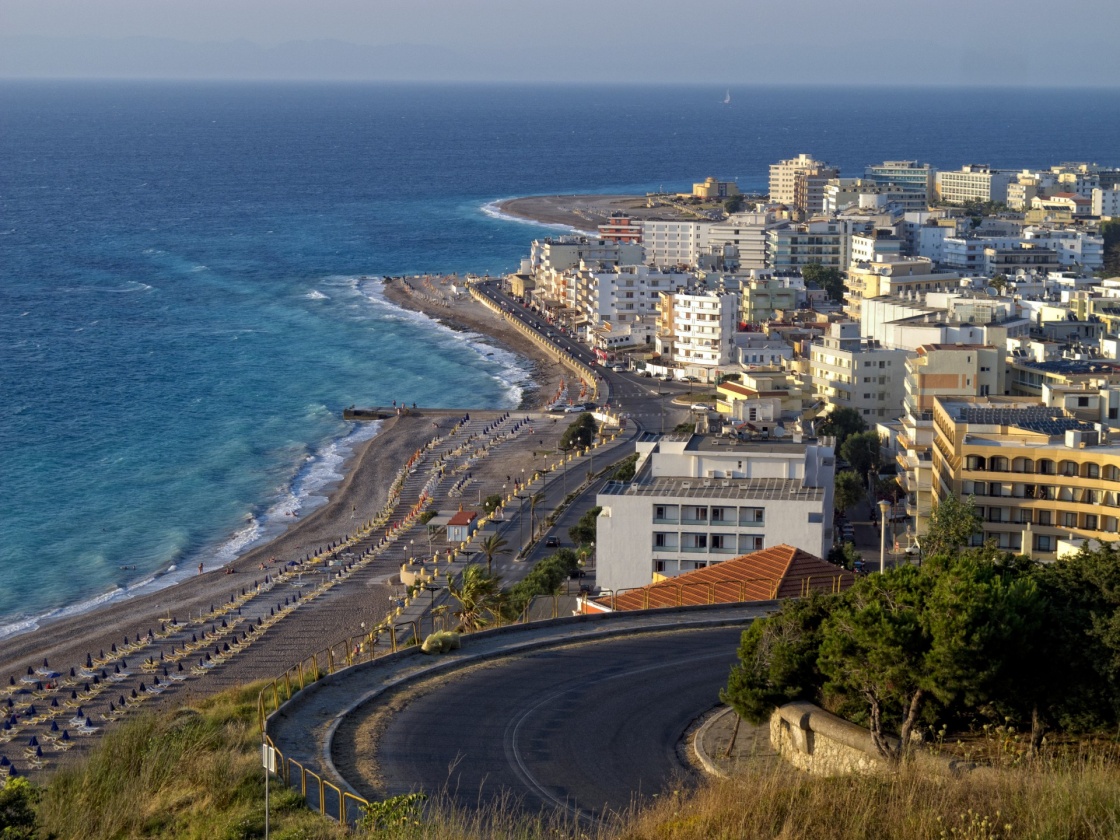 'View of beach side in Rodos isle in Greece' - thelefty / Shutterstock
Another wonderful beach is that of Kallithea, a very cosmopolitan beach with rocks. You can't miss the beach of Anthony Quinn, as well as that of Afandou with the crystal clear waters. Kolimpia is an ideal beach for families, as is Tsambika. Some more amazing beaches are Stegna, near the village of Arhaggelos, which also offers water sports, Saint Agathi, Kalathos, an endless beach of 4 km length, Haraki, St. Paul, the Lindos beach, at a distance of 50 km away from Rodos Town, Pefki, a small beach with pine trees, Kistari and Saint George, a quiet but inaccessible beach. You can also visit Gennadi, which combines sand and pebbles, Prassonisi which is composed of two bays, combining calm sea with wind (ideal for windsurfing), and Glyfada, a pine-clad rocky beach at a distance of 72 km away from Rodos Town. There is also Kiotari beach with vast sand and the most chic of all the water sports centers on the island, as well as Vlyha beach which is preferred by the local families with children because of its shallow waters.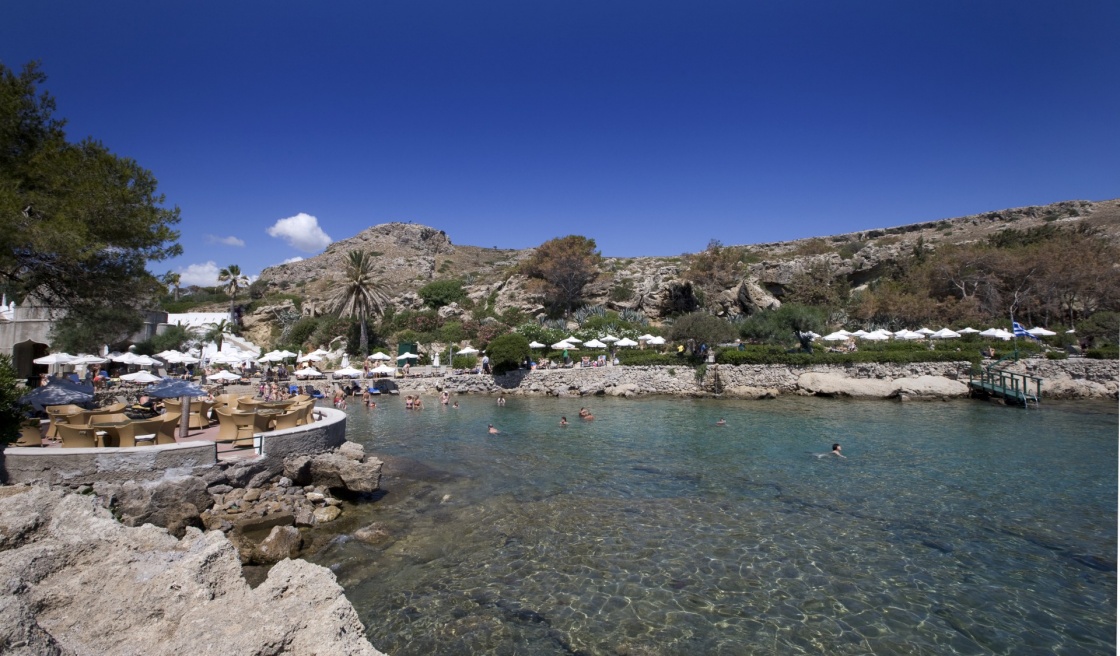 'The beautiful beach at Kalithea Springs in island of Rhodes, Greece' - Yiorgos GR / Shutterstock
From Gennadi to Prassonisi, you can enjoy tropical deserted beaches with vegetation and cedar trees that reach the turquoise crystal waters.

The choice is yours!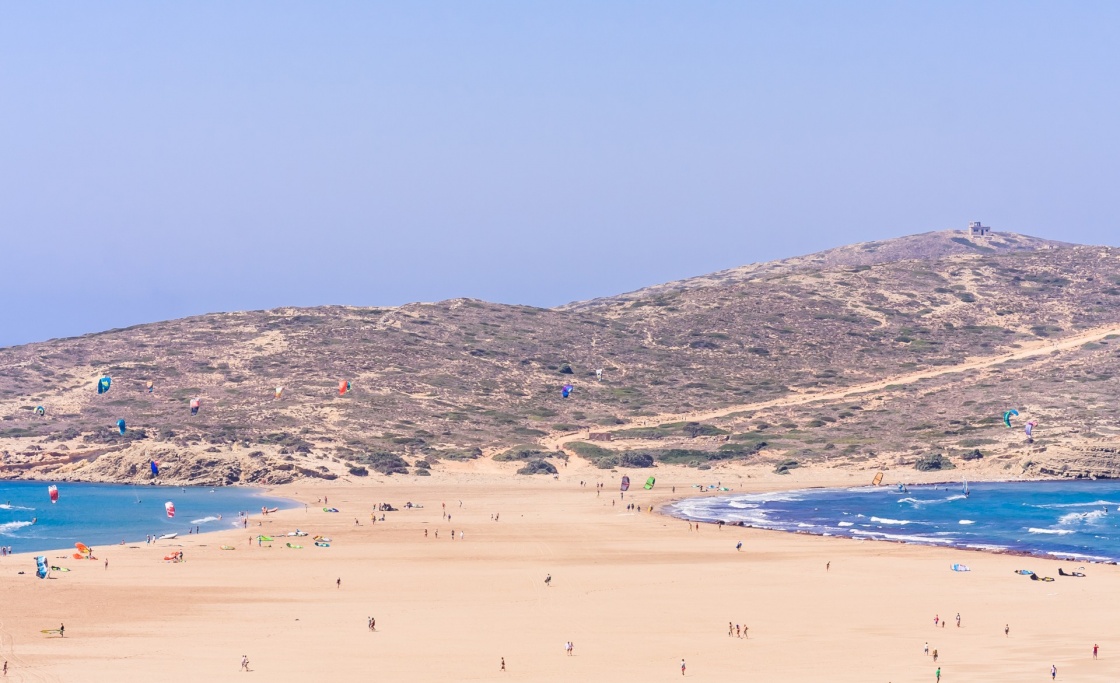 'Kiss of the two seas. (Prassonisi) Rhodes Island. Greece' - nikolpetr / Shutterstock