Are you ready for a journey to ancient Rhodes and the nearby islands? Since 1916, the Archaeological Museum has been housed in the building of the Knights' Hospital, at the Museum Square, near the port of the city. In this monumental and bio-climatically designed building, archaeological finds from various areas of Rhodes are exhibited. Its construction started in 1489 by Grand Master de Lastic with money left by his predecessor Flouvianos, but it was completed 49 years later by Master D 'Aubusson. It is built in Gothic style with Renaissance elements.
Columns and tombstones
There are finds from ancient Ialyssos and ancient Kamiros, sculptures from the Archaic, Classical, Hellenistic and Roman periods as well as mosaic floors from the Hellenistic Age, from the town of Rhodes. The main entry leads to an internal courtyard with an impressive marble lion and mosaic flooring from an early Christian church of the 5th century BC. At the first floor, there are sculptures of the Knights era, as well as sepulchral columns, such as the Column of Kritoys and Timaristas. In the great hall of patients, there are sculptured tombstones of knights, knight emblems, while a Roman sarcophagus used as a tomb for the Grand Master Kornegian is also exhibited. In the dining room, guests can find sculptured tombstones from Nisyros island.
Sculptures
In the halls of the south side of the gallery, samples of Rhodian sculptures from the Archaic to the Roman period are exhibited. In the Museum garden, you can find exposed sculptures like the statue of Victory and sculptured columns from the Hellenistic period. In the fifteen rooms of the northern and western side of the floor, there are burial sets (vases and small objects) from the 9th to the 4th century BC, from the Italian excavations in the necropolis of ancient Ialyssos and Kamiros. Out of the exhibited pots, the amphorae from Fikellouron stands out, with its depictions of animals. In the halls 14 and 15, guests can find black and red pottery of the 6th, 5th and 4th century BC. Also, on that floor you can see eight pieces of jewelry from the Mycenaean period and silver coins from the Hellenistic era.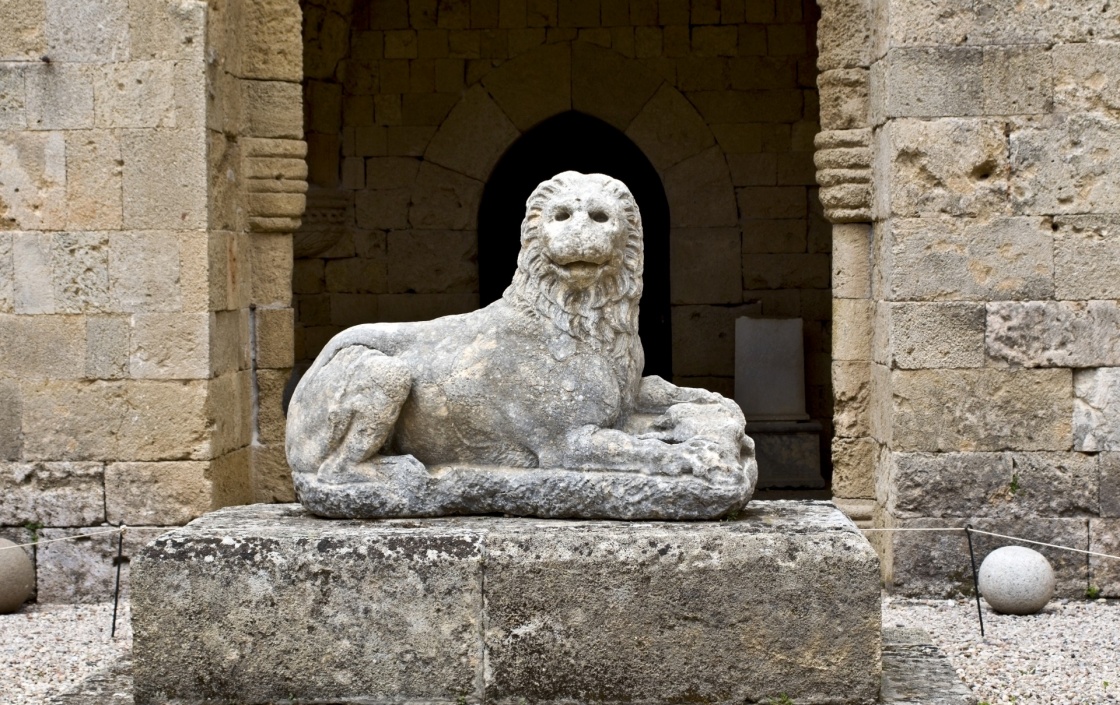 'Archaeological museum of Rhodes at Greece' - Panos Karas / Shutterstock
Visiting Hours: Wednesday - Monday: 08.00-15.00, Tuesdays closed for the winter months and daily 08.00-20.00 for the summer months. Entrance fee: 6 Euro. Free entrance for children and students. Telephone: 22413/65256.